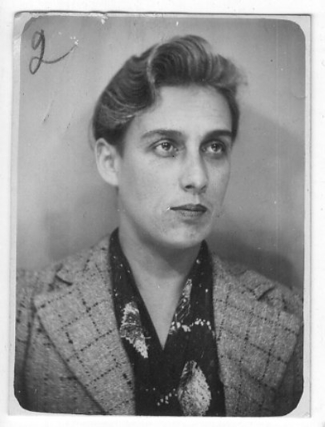 Alternate name(s):
Florence Stevenson Pike; Born Florence Mildred Tew
Date of birth:
Saturday, 10 September 1904
Marital status:
widowed, married to Rev Christopher Robert Stevenson Pike
3
Hometown(s):
Montreal, Quebec; Paris, Ontario; Falkland, Ontario; United States, 1923-6
Education:
Western Hospital, Toronto 1928-31, nursing; McGill University, public health 1931-2
Political affiliation:
Communist Party of Canada, January 1937
Approximate date arrived in Spain:
Unit:
American Medical Bureau, third group; One of two Canadian women enrolled in the International Brigades; Listed Bethune as reference, but she arrived later; Served at Villa Paz, Belalcazar on Cordoba Front, Mataro, and with the American Medical Brigade at Benicasim; Val de Ganga Hospital near Albacete, head nurse; Last posts at Santa Coloma hospital in Vich and Hospital de Harnes de la Selva
Final status:
Survived; Returned to England due to illness, where she worked in a London hospital, civilian nurse during World War II; Returned to Canada 1942 due to illness; Died in Toronto, 15 March, 1942
Sources:
RGASPI Fond 545, Opis 6, Delo 564, ll. 2-8; Liversedge; Momryk; Petrou; Ancestry; Hoff; Larry Hannant, "My God are they sending women? Three Canadian women in the Spanish Civil War, 1936-1939." Journal of the Canadian Historical Association, Volume 15, No. 1, pp. 153-176.