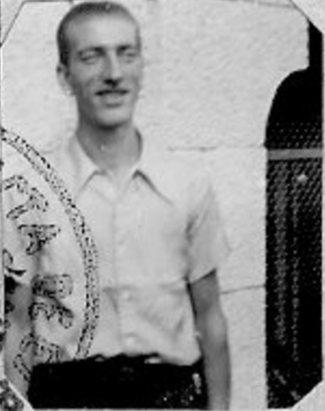 Alternate name(s):
Peter; Ambrozia; Ambrosiak; Ambroziac; Androziak; Abroziak
Education:
primary school until age 14
Political affiliation:
Young Communist League, 1936
Approximate date arrived in Spain:
Unit:
Was arrested entering Spain from France with John Denby, Tauno Sundstrom, William Gordon and Alexander MacLaren, part of the Joe Dallet group, arrived April 22, 1937. Abraham Lincoln Battalion; Lincoln-Washington Battalion; AutoPark.
Final status:
Survived; Returned to Canada February 3, 1939, on the Duchess of Richmond; died November 25, 2007, Ottawa, Ontario.
Disciplinary record in Spain:
Says he was detained 20 days, but possibly in France
Sources:
RGASPI Fond 545, Opis 6, Delo 51 ll 134; Fond 545, Opis 6, Delo 541; Momryk; Petrou; Ancestry; Beeching