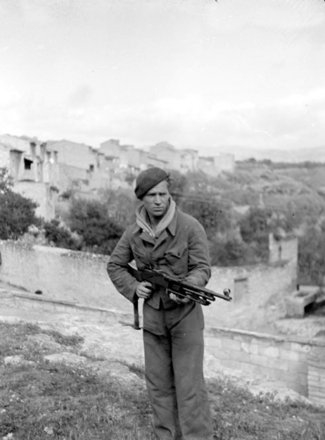 The volunteers of the week are Stanley Vernon and Mike Velichko, two Canadian volunteers who survived their time in Spain but died while participating in RCAF bombing raids in 1944 over Borsdorf, Germany. Pictured is Vernon, who served with the Lincolns.
We don't have many details about Velichko's life. He lived in Winnipeg and worked as a miner in Canada. He was born around 1902 and was either Ukrainian or Hungarian. In Spain he was wounded, and returned to Canada in 1938.
Born in January 1938, Vernon was from British Columbia. He was listed MIA in August 1938, and returned to Canada in Feb. 1939. He was a gunner and radio operator with the RCAF in WWII. Vernon is buried in the Berlin War Cemetery.