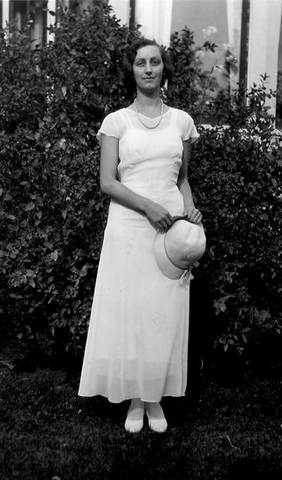 Margaret Crang was a lawyer and politician who played a small but well-publicised part in the Republican effort. In 1933, at the age of 23, Crang became one of the youngest people ever elected to Edmonton City Council. Her left-wing politics took her to Europe in September 1936, where she was representing the Albertan wing of the League Against War and Fascism at the Universal Peace Conference. After the conference, she traveled to Spain, and visited milicianas at the front, where she "proudly...fired two shots for the government side" (Edmonton Journal). Canadian media reported widely on her radical act. She continued to contribute to the war effort on her return to Canada as a member of the Committee to Aid Spanish Democracy.
Read more about Crang in her record and in Larry Hannant's article, "My God, Are They Sending Women?"
Edmonton Journal October 13, 1936, p. 1
Hannant, Larry. "My God, Are They Sending Women? Three Canadian Women in the Spanish Civil War." Journal of the Canadian Historical Association 15.1 (2004):  153-76.